Cookie-Einstellungen
Diese Website benutzt Cookies, die für den technischen Betrieb der Website erforderlich sind und stets gesetzt werden. Andere Cookies, die den Komfort bei Benutzung dieser Website erhöhen, der Direktwerbung dienen oder die Interaktion mit anderen Websites und sozialen Netzwerken vereinfachen sollen, werden nur mit Ihrer Zustimmung gesetzt.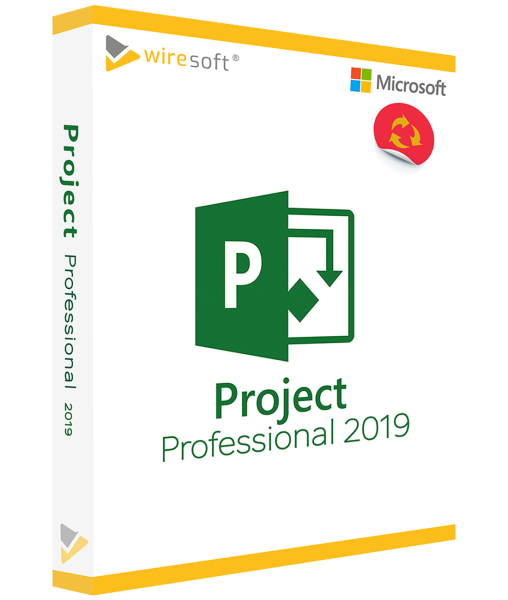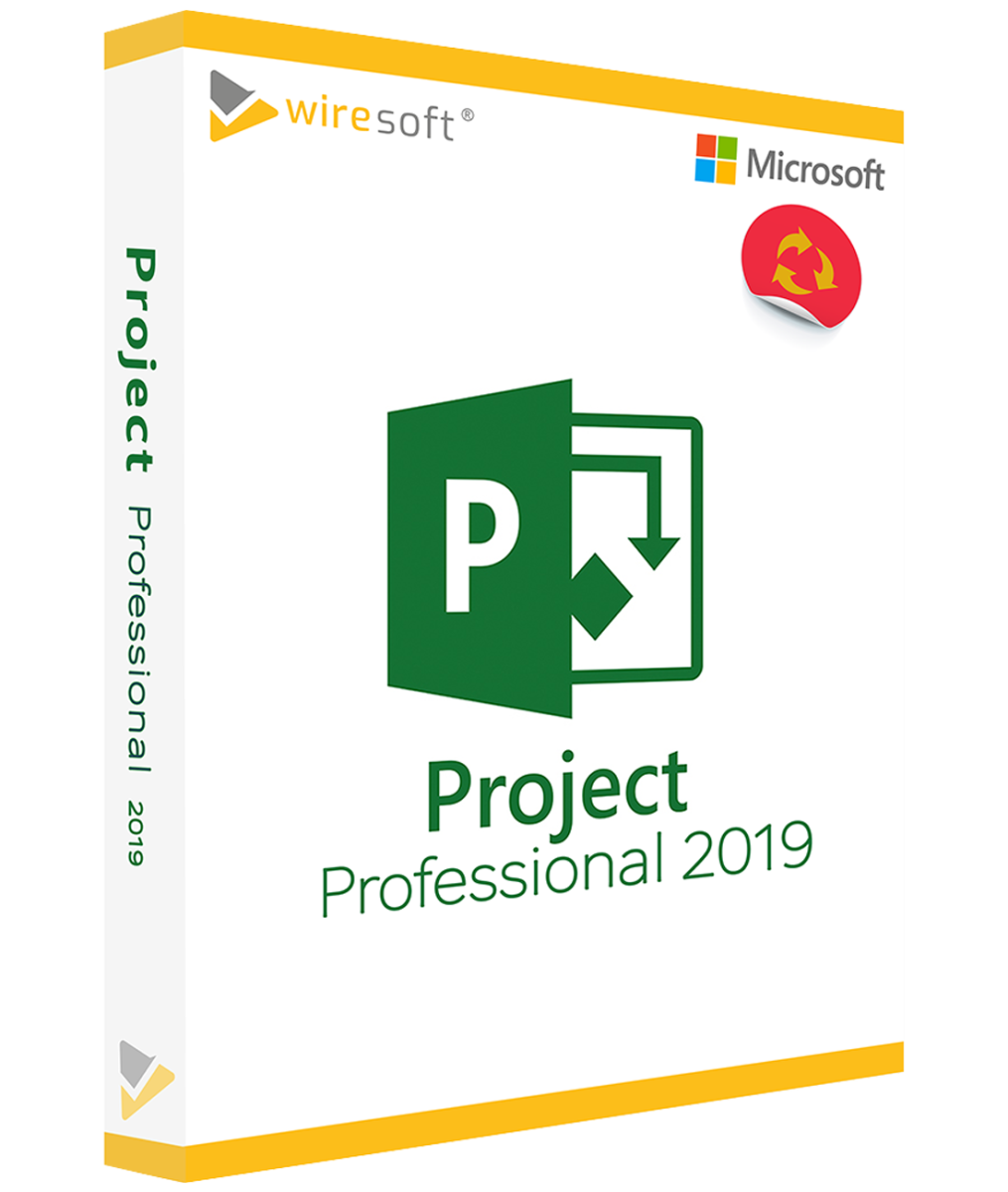 MICROSOFT PROJECT 2019 PROFESSIONAL

Prices incl. HST
Available as instant download
---
Are you a business customer or do you have legal questions?
I am here for you.
---
Kadir Aydin
Microsoft Licensing Professional (MLP)
Order number:

SW10021

Manufacturer No:

H30-05830

Benefits

- Fast delivery
- Authorised original product
- Shipment within 24 hours
- Chat, e-mail and telephone support

MS Project 2019 Professional - the project management software for sale Project 2019...
mehr
Product information "MICROSOFT PROJECT 2019 PROFESSIONAL"
MS Project 2019 Professional - the project management software for sale
Project 2019 Professional is the versatile, proven project management system for larger companies and organizations that features a wide range of practical business functions for planning, controlling as well as monitoring projects. Typical enterprise project management (EPM) requirements include requirements, multi-project, and portfolio management, as well as risk and document management, and centralized resource planning, time tracking, access management, and reporting via Microsoft SQL Server. As a result, Project 2019 Professional is also designed for seamless compatibility with many other Microsoft applications and cloud services.
Project 2019 Professional can be used to control the process groups typical according to the PMI standard for initiating as well as planning, monitoring, controlling and executing and closing projects. Thereby, all important questions are answered in order to successfully achieve a project goal, the answers to which are among the decisive competitive factors in today's everyday business, such as the type of work required for this, the necessary scope as well as the temporal use of resources as well as information on the workload, necessary or missing competencies and capacities, the actual effort as well as the budget and costs.
Microsoft Project 2019 Professional is usually only available in the trade as a volume license, at Wiresoft this edition is also available for purchase as a single license in the form of used software. This offers many even smaller companies the economic opportunity to be able to use this Microsoft professional software. In the Wiresoft Software-Onlineshop you can find Project 2019 Professional as well as single licenses of other MS Project 2019 editions or versions as a purchase version, as well as other Microsoft programs that complement the comprehensive use of MS Project. The following overview shows the most important optimizations and new features of the Project 2019 Professional edition.
Exclusive features of the Project 2019 Professional Edition
Compared to the Standard Edition, the Professional Edition of MS Project 2019 offers a number of exclusive features that are especially important for larger companies in project management: For example, Project 2019 Professional also works with Skype for Business, MS SharePoint and Project Server, which enables more comprehensive communication than before; the edition can also be used in conjunction with a Project Server and Project Online. In addition, many integrated templates and typical planning tools already help to increase the productivity of teams. Likewise, the Professional Edition also has additional views such as the Team Planner, for an improved overview.
Improved portfolio management
MS Project 2019 Professional also features improved portfolio management to help you stay on top of things, especially when you have a lot of projects. This way, project managers can immediately see if a project is going according to plan or if support is needed. Additional displays for budget management as well as schedules provide a better structural overview during management, and the seamless integration in Power BI provides analysis functions including solution suggestions in critical situations.
Comprehensive resource management
The tools integrated in Project 2019 Professional make the management and planning of resources even clearer. In this way, typical types of resources such as "labor", "material" and "costs" can be calculated and used even better in order to create them in a resource pool and assign them to individual tasks, especially for cross-project planning, while also taking into account time restrictions and possible overloads. Thanks to the clear task and time recording, all tasks can be updated locally and independently, and team leaders always know the current status quo via the task path marked in a Gantt chart. In addition, the context-sensitive user interface offers the possibility to organize and link tasks in a targeted manner and to create corresponding timelines.
Real-time communication
The integration of Skype for Business and instant messaging enables real-time communication, making team collaboration even more efficient. By enabling them directly in a project plan, all project resources are now consolidated in a single view.
What else is new in MS Project Professional 2019 - Key features
Project 2019 also visually shows a difference from the previous version: through the attractive new, clearer desktop display interface. Behind this are various optimizations of existing functions as well as some new features that support users in particular through new, customizable reports for visualizing project data, the improved team communication with the integrated Lync functions as well as the easier tracking of in Gantt charts, the current default view for new projects in MS Project Professional 2019 in the visualization of tasks and their relationships as well as the schedule.
Get started quickly with new projects
Project creation with just a few clicks: Project 2019 offers a portfolio of predefined templates for this purpose, as well as it is possible to start with a blank Gantt chart; for this purpose, data can also be imported from Excel or via SharePoint. For the visualization of project data in the form of reports, a new template set of typical reports is available directly in Project 2019, which can be supplemented with images and diagrams, but also animations to share information about the project status with other members in the team.
Notably, in MS Project Professional 2019, standard burndown reports are also available, which are an important part of Agile project management, especially Scrum, to compare planned, remaining as well as completed work.
Link tasks using the dropdown menu
Linking tasks in MS Project Professional 2019 is now even easier than in the previous version: instead of having to know the ID of a task to which the link is to be created, it is now sufficient to select the relevant cell in the "Predecessor" column and then click on the downward-pointing arrow that appears here. A list of all the tasks in this project is immediately displayed. Since both the task hierarchy and the order correspond exactly to the project, users only need to scroll to the appropriate task and then select the corresponding checkbox. An activity of the same type can also be selected in the "Successor" column using the drop-down list displayed.
Using the Collective Task Name Field
To find a specific task in a larger list in the overall plan of a project, the "Collective Task Name" field can be used in MS Project Professional 2019. This contains the names of all collective tasks that are assigned to the individual tasks. To improve the clarity of the project structure by displaying the names of the immediate collection tasks associated with each assignment of a resource, the read-only "Collection Task Name" field can be added to the table area of the Resource: Usage view.
Timeline bars with labels and task progress indication
MS Project Professional 2019 makes it even easier to communicate the progress of a project: A label can now be added to a timeline bar, making it easier to understand. Task progress can also now be displayed directly on the respective tasks, which improves the display of plans as well as the tasks being worked on at the current time once a status has been released.
Accessibility in Project 2019
In addition, (not only) Project 2019 Professional Edition includes further accessibility optimizations for users with a handicap. Numerous accessibility features are already integrated into Project 2019 and do not need to be activated separately. For example, the "Zoom" button can be used to adjust the degree of scaling in the bar display so that the bars are displayed with an enlarged time window. The buttons on the ribbon can also be enlarged so that they are easier to see. As an alternative to "Zoom", the "Screen Magnifier" can also be used. Similarly, the text color can be customized and a custom color palette can be created and the font type and size can be changed.
Basic functions in MS Project 2019 can also be accessed using the keyboard. In this regard, Microsoft Active Accessibility (MSAA) is used as an input assistant for the keyboard to display information. In addition, certain areas in MS Project 2019 Professional can also be controlled or read aloud using Windows Speech Recognition.
The spell checker automatically corrects typical spelling and typing errors, also different entries in a column could be auto-completed. Frequently used, complex processes can be automated via a macro, which generally speeds up work on a project.
Hardware and other requirements for Microsoft Project 2019 Professional
Since Project Server 2019 Professional is a service application in SharePoint Server 2019, the Professional edition can only be activated for the Enterprise version of MS SharePoint Server 2019 The base language is automatically matched to both applications - Project Server 2019 and SharePoint Server 2019. Furthermore, the following minimum requirements apply:
Operating Systems: Windows 10, Windows Server 2019
Processor: at least 1.6 GHz, dual core
RAM: 2 GB RAM (32 bit) or 4 GB RAM (64 bit)
Hard disk space: 4 GB
Screen resolution: 1,280 x 768 pixels
Graphics card: for graphics hardware acceleration min. DirectX 9 with WDDM 2.0 or higher for Windows 10
Browser: Microsoft Edge, Internet Explorer, Chrome, Firefox in the current versions
.NET version: for some functions at least .NET 3.5 or 4.6 is required
Buy the MS Project 2019 Professional Edition as a single license at Wiresoft at a reasonable price
The MS Project 2019 Professional software is offered in the Wiresoft online shop as a single license at a lower price than "new" programs as so-called used software. This license of MS Project 2019 Professional Edition is a MS Project Professional volume license of a company, which was dissolved with the sale and converted into individual licenses; as a result, this is then referred to as used software or used software. All Microsoft Project 2019 Professional licenses and other licenses offered by Wiresoft come from companies located in Europe and are therefore subject to EU legislation. This states that the trade with used software is legally permitted, which is clearly confirmed by numerous court rulings. Buying MS Project 2019 Professional or any other Microsoft program as used software in Wiresoft Software Shop therefore does not pose any legal problem for you. Moreover, neither the division of the volume license nor the marking of this MS Project 2019 Professional software as used software imply any restrictions on its functionality.
Therefore, every software purchase is always safe for you at Wiresoft! As a result, the license of MS Project 2019 Professional available at Wiresoft Shop not only has an absolutely affordable price, but also offers you security with your purchase through instant download as well as instant license activation with an included valid volume license key. Buying single licenses to used software such as MS Project 2019 Professional Edition in Wiresoft Software Shop offers our customers a low-cost alternative to other offers of this software, and thereby the possibility to use exclusive Microsoft program editions.
In the Wiresoft Software Shop, you can find MS Project 2019 Professional Edition as well as other versions of MS Project and other Microsoft applications, such as compatible versions of SQL Server, as used software for immediate download. If you have any questions about MS Project 2019 Professional or one of the other Microsoft programs on offer, simply use our competent advice in the chat or by e-mail or telephone.
Bewertungen lesen, schreiben und diskutieren...
mehr
Customer evaluation for "MICROSOFT PROJECT 2019 PROFESSIONAL"
From:
Ingo B.
On:
May 13, 2019
Guter Verkäufer
absolut TOP!
Write an evaluation
Evaluations will be activated after verification.