IS WIRESOFT LEGAL? WE CLARIFY!
Due to the incredibly low prices of our products, coupled with our professional support, we have been asked time and time again if Wiresoft is legal. Below we describe why Wiresoft 's business model can be trusted.
THE LEGAL SITUATION: WIRESOFT'S LEGAL BUSINESS MODEL
As a company founded in 2010, the Wiresoft Group can now look back on twelve years of experience. Wiresoft is now an international e-commerce company that is active not only in Germany, but also in 26 other countries. More than 40 colleagues can look back on millions of satisfied customers who trust us, our products and services.
Thanks to our proven sales concept, we are able to offer only original products from well-known manufacturers at attractive prices in all Wiresoft online stores. Of course, the distribution channel chosen by Wiresoft is legal and complies with the legal situation.
To ensure that our distribution concepts are absolutely legally compliant, we undergo regular reviews by lawyers. At the end of 2021, we conducted another legal review to ensure that our business model is still valid under the current legal situation and Wiresoft is therefore legal. For this purpose, we contacted one of the most renowned German law firms, which conducted a legal review of our business model. In the legal audit, the procurement process, the products bought and sold, and the corresponding legal bases are examined in particular. On this basis, the legal classification of the business model is then carried out by the commissioned lawyer. The result of this legal review is positive: The business model of Wiresoft is legal and permissible under copyright law.
CAREFUL CHECKS OF PURCHASING SOURCES:
WIRESOFT AGREED SERIOUSLY
In addition, we regularly and uncompromisingly check our global sourcing sources to ensure that the products we purchase are suitable for resale within the targeted economic area and are flawless in all respects. Furthermore, we obtain additional confirmation that all products, are indeed approved for the intended economic area. Therefore, our purchasing sources must meet the strictest standards. Wiresoft acts seriously: we are supplied only by official distributors of the manufacturers and first-time buyers who meet all requirements 100%.
This way we make sure that Wiresoft acts seriously and legally. In all online stores, without exception, we offer products that are allowed to be sold in the respective economic areas and that function perfectly.
CONCLUSION: WIRESOFT IS LEGAL AND REPUTABLE
Through our consistent diligence and on a lawyer-approved basis, we ensure that purchases from Wiresoft are legal and legitimate - for more than 12 years.
If you have any doubts about the legality of Wiresoft 's business model, as an end customer you can always contact our professional customer service. As a business customer, your personal contact will be happy to assist you.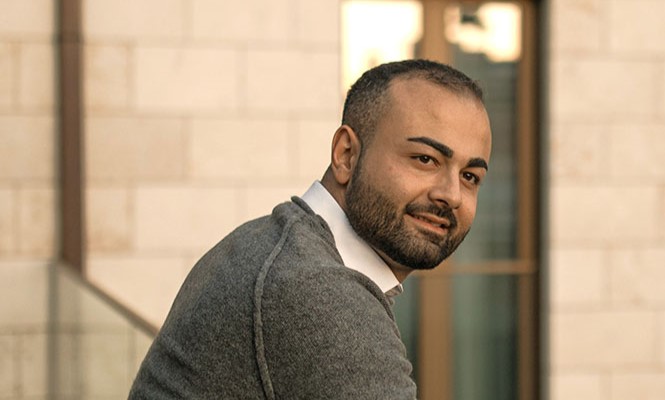 Soheil Hosseini
Managing Director