Cookie-Einstellungen
Diese Website benutzt Cookies, die für den technischen Betrieb der Website erforderlich sind und stets gesetzt werden. Andere Cookies, die den Komfort bei Benutzung dieser Website erhöhen, der Direktwerbung dienen oder die Interaktion mit anderen Websites und sozialen Netzwerken vereinfachen sollen, werden nur mit Ihrer Zustimmung gesetzt.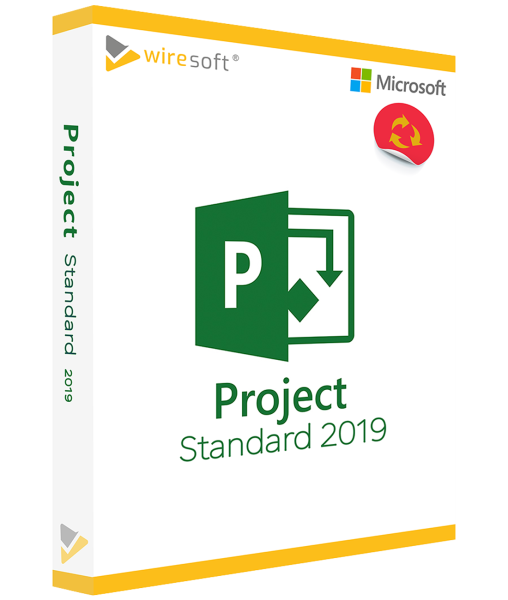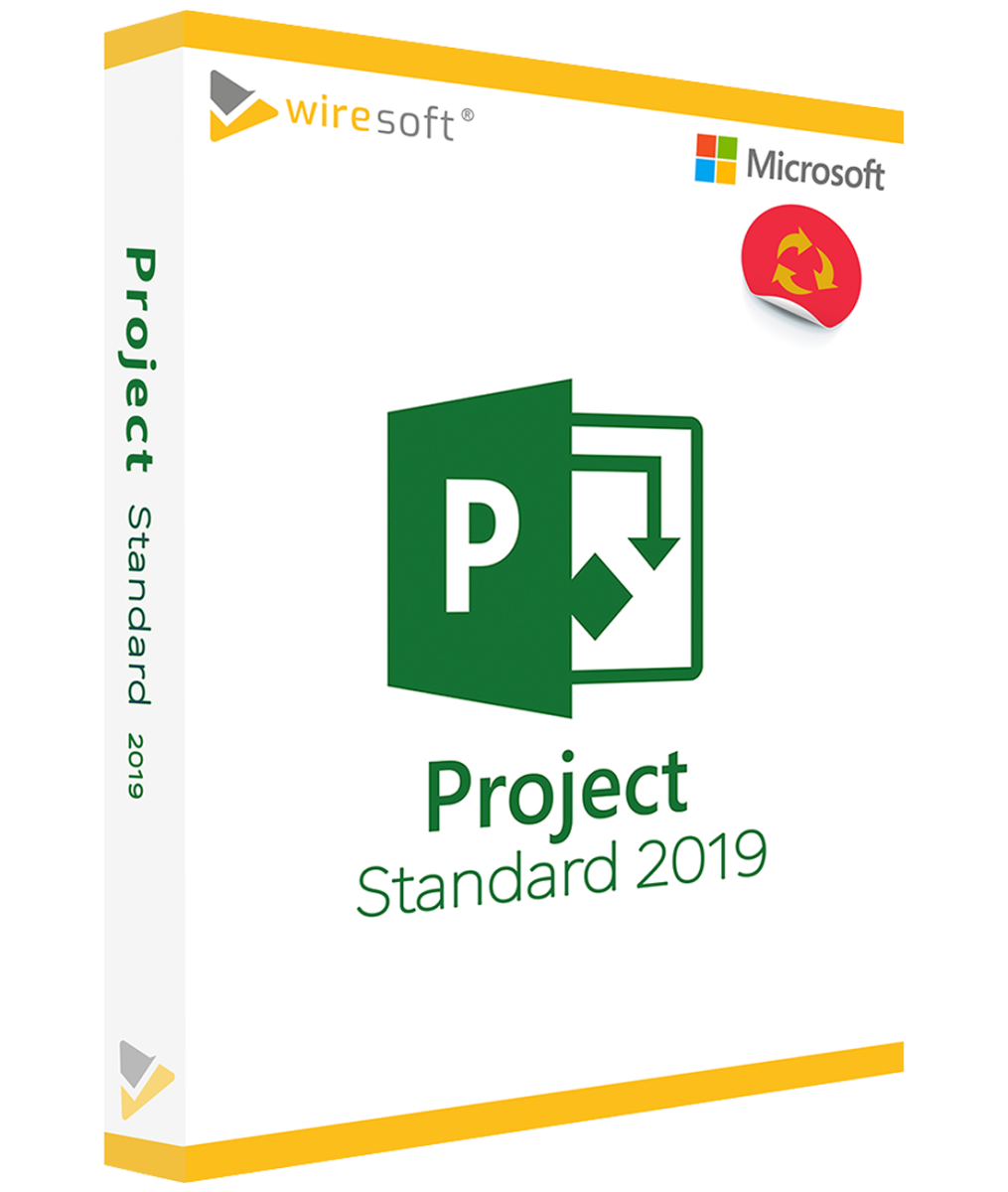 MICROSOFT PROJECT 2019 STANDARD

Prices incl. HST
Available as instant download
---
Are you a business customer or do you have legal questions?
I am here for you.
---
Kadir Aydin
Microsoft Licensing Professional (MLP)
Order number:

SW10022

Manufacturer No:

076-05829

Benefits

- Fast delivery
- Authorised original product
- Shipment within 24 hours
- Chat, e-mail and telephone support

MS Project 2019 Standard - the project management software as a single-user version for purchase...
mehr
Product information "MICROSOFT PROJECT 2019 STANDARD"
MS Project 2019 Standard - the project management software as a single-user version for purchase
Project 2019 Standard is the latest version of the flexible project management system from Microsoft, which is aimed primarily at SMEs and self-employed people. The program contains all the functions necessary for planning, controlling as well as reporting projects. Many practical templates and features facilitate the creation as well as management of all tasks that arise and thus increase efficiency, which plays a major role especially in modern everyday business.
Project 2019 Standard meets all the requirements in terms of successful portfolio, risk and document management, which includes centralized management and resources, as well as time tracking. The use of Gantt charts provides clarity on complex projects through the use of multiple integrated schedules and easier understanding of task relationships, and the integrated reports provide key insights and information for communicating with others.
Who is Project Standard 2019 designed for?
Project 2019 Standard Edition is designed for individuals or those project managers who primarily develop and manage projects alone rather than as part of a team, as is the case primarily in small to medium sized businesses. Therefore, this edition does not require synchronization with the Microsoft SharePoint or Project server. Nevertheless, Project 2019 Standard is among the most popular editions for completing most project management tasks, because it offers all the necessary functions and features, as well as business intelligence tools for the typical areas of project planning and management, such as: Project Schedules, Cost Planning, Task Management, Reporting.
The Microsoft Project 2019 Standard Edition is only available in regular stores with a volume license agreement; Wiresoft, on the other hand, offers it as used software in the form of a single license as a purchase version - and at a significantly lower price. This enables SMEs as well as self-employed persons to use this Microsoft software.
With the other Microsoft applications available in the Wiresoft Software online shop, which are also offered as Used Software single licenses at a reduced price, customers can also use corresponding Microsoft programs compatible with Project 2019 Standard, such as Windows 10. The following overview shows the most important optimizations and features of the Project 2019 Standard edition.
The new Project 2019 Standard edition -features and improvements
Project 2019 Standard also differs visually from the previous version by a clearer representation of the desktop interface. This can now also be displayed in the office designs "Colored", "Dark gray" and "White".
In terms of new features, MS Project 2019 Standard now includes the handy function of linking tasks together via the drop-down menu, the new "Collective task name" field in the task table, and the ability to label timeline bars and display task progress. In addition, the start and end dates can be set separately for each timeline, providing a better overview of the tasks associated with it. There is also a new quick search for words or phrases related to a specific task. See below for more details.
Easy project creation and management
Project 2019 Standard lets you create new projects with just a few clicks: Optionally, a large selection of templates defined for typical project types or a neutral, empty Gantt chart is available for this purpose. Data or task lists from Excel, Word, Outlook or PowerPoint can also be transferred to Project; the corresponding formatting or outlines are retained. Tasks can be imported into the Gantt chart via the Project task mask; the simultaneous addition of several tasks is also supported, including resource assignments and relationships. Various charting options as well as functions are available for this purpose:
Chart types in Project 2019 Standard
In addition to the display as a Gantt chart, many other options are also available in Project 2019 Standard for displaying tasks or resources as well as relationships for a project. For this purpose, Project offers the following different types of views to display information about a project as tables, groups, via filters or details: Task, Resource, as well as Assignment views; corresponding display formats are, in addition to the default Gantt chart (bar), the network diagram (flowchart) as well as the display as a form, as a sheet (table) or usage (columns).
Outline and linking of activities
For outlining or displaying hierarchies in a project, in Project Standard 2019individual tasks can be assigned positive or negative indents using the Tab key, and changes automatically affect all tasks.
Any two tasks in a project can also be linked together to display their relationship as a relationship. This means that changes to one task also affect the other task linked to it, which is particularly important for project schedules.
New: To link a task in MS Project Standard 2019, it is no longer necessary to know its ID: it is sufficient to select the appropriate cell in the "Predecessor" column, which will cause a downward pointing arrow to appear, By clicking on it, a list of all tasks is displayed for the project and only the appropriate one needs to be activated.
Labeling of the timeline bars
New: The progress of a project over time can also be displayed easily and understandably in MS Project Standard 2019, as timeline bars can now be labeled. The progress of a task can also be displayed directly in the process, further improving clarity.
New field "Collective task name"
New: MS Project Standard 2019 now has the "Collective Task Name" field to find a specific task in the overall plan of a project, which can quickly become cumbersome, especially with larger lists. The read-only field improves the clarity of a project structure by displaying the names of all collection tasks assigned to a resource.
Typical components in MS Project Standard 2019
Of course, the already existing indispensable basic components have also been further optimized in MS Project 2019 Standard:
Portfolio Management
One of the important components of MS Project 2019 Standard is still the portfolio management, with which all projects can be recorded and controlled. Project managers thus always maintain an overview and immediately recognize the current status in each case, so that they can react immediately if intervention is necessary when a project is not going according to plan, e.g. when certain tasks have not been completed according to the schedule, costs explode or resources become scarce or are not available. The respective reports for a project update themselves continuously and with a single click, the current status can be clearly viewed. The MS Project 2019 Standard Edition also has new displays for budget management and schedules that provide a more detailed overview for project management; the connection to Power BI supplements the portfolio management with functions for analysis and, if necessary, suggestions for improvements.
Intuitive resource management
The tools and features integrated in MS Project 2019 Standard for more effective resource management allow even more detailed and clear planning and management of the use of various resources. In Project 2019 Standard, this involves differentiating the various types of resources according to "labor", "material" and "costs", so that they can be used even more precisely. Via the resource pool, these can be managed centrally for cross-project planning and assigned to individual tasks, so that restrictions can also be taken into account here, e.g. in terms of time availability or also of a financial nature (cost limits), as well as the utilization of manpower and thus the risk of overloads. For each type of resource, the available budgets can also be specified.
The standard view via Gantt chart clearly displays the corresponding activity and time recording and the current status quo is displayed via the respective activity path. In addition, all tasks can be specifically organized via the contextual user interface as well as linked and controlled via corresponding timelines.
Reporting in MS Project Standard 2019
Another important component of Agile project management is the visualization of project data in the form of reports - either to convey the status quo, or as a report after the completion of a project. To this end, Project 2019 Standard provides a new set of typical report templates that can be supplemented with additional illustrative graphs and charts to share project status information with others.
Project files can be saved in a variety of formats: In addition to the older file formats Project 2000 - 2003 as well as Project 2007, .PDF, .XPS, .CSV, .XML as well as Microsoft Excel workbooks are particularly available here.
Hardware and other requirements for using Microsoft Project 2019 Standard
Basically, MS Project Server 2019 Standard in both 32-bit and 64-bit versions can only be used in conjunction with Windows 10 or Windows Server 2019! All other details on minimum requirements can be found in the following overview:
Operating systems (absolutely required): Windows 10, Windows Server 2019
Processor: at least 1.6 GHz, Dual Core
RAM: 2 GB RAM (32 bit) or 4 GB RAM (64 bit)
Hard drive space: 4 GB of available disk space
Screen resolution: 1,280 x 768 pixels
Graphics card: DirectX 10 for graphics hardware acceleration
.NET version: some functions also require at least .NET 3.5 or 4.6
Touch functions are also optimized for Windows 10
Cloud file management features require OneDrive, OneDrive for Business, or SharePoint
Browsers: Microsoft Edge, Internet Explorer, Chrome, Firefox in the latest versions
Buy MS Project 2019 Standard Edition cheap as single license at Wiresoft
Wiresoft offers MS Project 2019 Standard Edition in the online shop in the form of a single-user license as so-called used software - at a significantly lower price compared to new software. In addition to the reduced price, this purchase version also offers the advantages of unlimited usability, as it is not a subscription version, so the software can also be used without an Internet connection.
This single user license of MS Project 2019 in the Standard Edition is a volume license of the same program that was used in a company. By reselling it, it was broken up and converted into single user licenses, thereby re-designating it as used software or "Used Software". However, neither the split of the underlying volume license nor the new designation of the MS Project 2019 Standard software as "Used Software" implies any restrictions on its functionality or usability, as software generally does not wear out.
Thus, the following applies: buying software with Wiresoft is always a safe business for you with many advantages! Because when you buy the license of MS Project 2019 Standard available in the Wiresoft Shop, you benefit not only from the absolutely favorable price, but also from the security through instant download plus immediate license activation with the included valid volume license key. Buying used software licenses like for MS Project 2019 Standard Edition offers you in addition the opportunity to be able to use exclusive Microsoft program editions yourself without any restrictions.
In the Wiresoft software shop for used software you will find MS Project 2019 Standard as well as other versions and editions and many other Microsoft applications that are compatible with it, such as Windows 10 and Windows Server 2019. If you have any questions about this MS Project 2019 Standard software or any other Microsoft program offered here, just use our expert advice in chat or by email or phone.
Bewertungen lesen, schreiben und diskutieren...
mehr
Customer evaluation for "MICROSOFT PROJECT 2019 STANDARD"
From:
Olaf T.
On:
May 6, 2019
Läuft wunderbar. Vorbildlicher Händler!
Läuft wunderbar. Vorbildlicher Händler!
Immer wieder gerne unser Unternehmen wird weitere Lizenzen erwerben.

Vielen Dank für den spitzen Service
Write an evaluation
Evaluations will be activated after verification.