Cookie-Einstellungen
Diese Website benutzt Cookies, die für den technischen Betrieb der Website erforderlich sind und stets gesetzt werden. Andere Cookies, die den Komfort bei Benutzung dieser Website erhöhen, der Direktwerbung dienen oder die Interaktion mit anderen Websites und sozialen Netzwerken vereinfachen sollen, werden nur mit Ihrer Zustimmung gesetzt.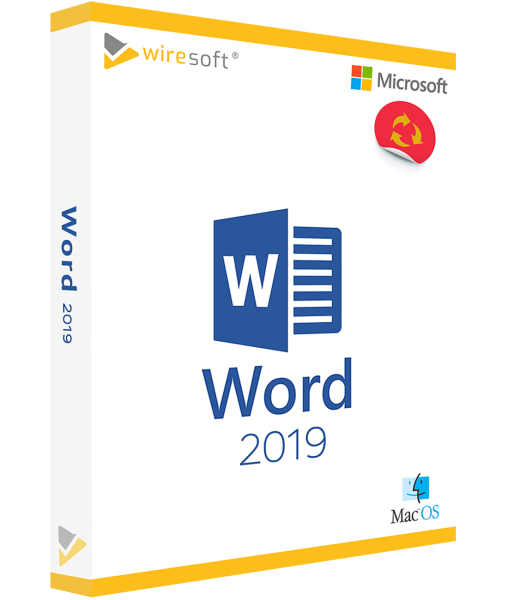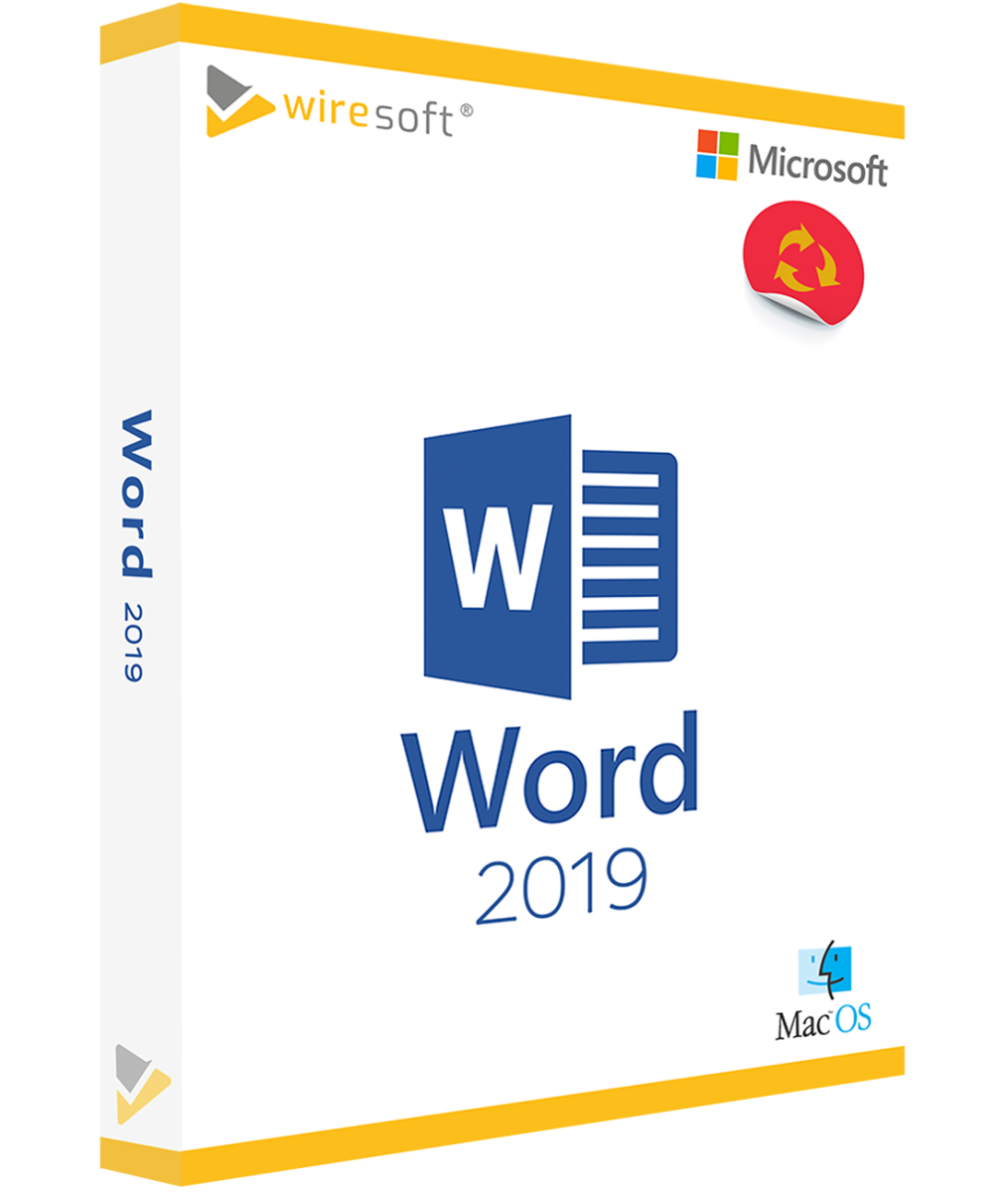 MICROSOFT WORD MAC 2019

Prices incl. HST
Available as instant download
---
Are you a business customer or do you have legal questions?
I am here for you.
---
Kadir Aydin
Microsoft Licensing Professional (MLP)
Order number:

SW10144

Manufacturer No:

D48-01257

Benefits

- Fast delivery
- Authorised original product
- Shipment within 24 hours
- Chat, e-mail and telephone support

Microsoft Word 2019 for Mac as a standalone application Word 2019 for Mac is the latest...
mehr
Product information "MICROSOFT WORD MAC 2019"
Microsoft Word 2019 for Mac as a standalone application
Word 2019 for Mac is the latest version of Microsoft's classic word processing software that is also widely used on Apple computers. The versatile Office offers many intuitive functions and tools that go far beyond the mere creation and editing of text documents: It is supplemented by numerous options for their clear structuring and informative illustration using graphics and tables. This makes Word for Mac suitable not only for business correspondence, but also for the design of professionally written reports and essays as well as theses and dissertations for students and graduates, as well as flyers, leaflets, brochures and business cards. The Word documents can be saved directly in the program as PDF for printing. Word for Mac also recognises other file formats for further editing.
Word for Mac makes it easy to write all kinds of text documents with a wide range of typical, frequently used styles, plus additional options for typography and layout to create legible text quickly and efficiently. Intelligent tools such as the spell checker and many options for auto-correction - including an individually extendable dictionary - make it easier to write letters, essays, presentations and other documents in accordance with the valid orthography rules.
All text created in Word for Mac can be marked for distribution to other employees, for example by inserting watermarks, thus protecting it from copying.
MS Word 2019 for Mac contains, in addition to these proven functions of the earlier Word versions, of course, a whole range of new, equally practical features to make not only writing and editing, but also focused reading even easier and more efficient than before. In addition to the redesigned ribbon, these include new view options that speed up the search for specific sentences or sections in longer text files, dark mode that is easier on the eyes when working on the screen for long periods of time, and other learning tools that make reading easier, not just for students. The improved accessibility support optimizes texts even for those readers whose understanding of the content is difficult.
The new freehand function also makes it easy to draw sketches and diagrams by hand and insert them directly into a document.
In the Wiresoft Onlineshop you can get the current Word version 2019 for Mac, and of course its predecessors as well as other Office for Mac as particularly low-priced individual applications.
Detailed overview of all new features of Word 2019 for Mac
Not only Mac users who already know Word will appreciate the new features of the 2019 version, but also beginners will benefit from the versatile possibilities that professional, efficient text creation and reading with this Office offers. Especially the features for focused editing as well as the integrated tools for translating help even professionals to concentrate even better without having to open another application, everything is possible within Word. This also applies to the already mentioned barrier-free authoring of documents as well as the inclusion of complex mathematical formulas through the support of LaTeX. The most important features of Word 2019 for Mac in detail:
Even better clarity through the choice of different view options
Users who are already familiar with Word for Mac will immediately notice the visual changes that the new Word 2019 for Mac offers: The Ribbon User Interface, already familiar in Word for Mac 2016, has been combined with the modern, Windows tile look. New here is the more prominent placement of the most frequently used elements and functions, making them even easier to find.
Word 2019 for Mac also allows you to continue using the standard ribbon look and feel, so you can also redesign the interface. And for Word on touch-display devices such as tablets and smartphones, touch sensitivity has been enhanced for pen input.
Word 2019 for Mac also includes new themes in white, dark gray, and black, which are more subtle backgrounds that support more focused text writing and reading. Black offers the highest contrast.
Built-in learning tools allow you to work on text more efficiently
Word 2019 for Mac will also help professionals appreciate the built-in learning tools. Originally designed for students to help them understand text faster, they'll also help users who use Word regularly in the office. The learning tools allow users to adjust column widths, text spacing, and colors, and the clearer presentation of text is easier on the eyes.
With the "line focus" tool, the reading range can be limited to one, three or five lines, and if you want to have a text read aloud to you, the passages you are currently reading are simultaneously highlighted visually. This allows you to easily follow what you hear in the text, your concentration is improved and you are also less distracted.
The "focus mode", already known from older Word versions, performs a similar task by hiding all toolbars, making the document display clearer.
The cue audio function also supports you with audio feedback when activated. This accompanies you as you write with various sound effects and thus provides acoustic feedback if you change certain options, but also as confirmation of an action you have performed: for example, when deleting or inserting content.
When editing larger text documents, searching for individual passages or specific sections can quickly become confusing. In Word 2019 for Mac, in addition to the usual vertical display of a Word document, in which all pages are scrolled through from top to bottom, the new "Page by page" view is available for this purpose, allowing you to flip through the Word document like a book. And for texts of medium length, but which nevertheless have a large number of pages, the "Thumbnails" function, which is also new, provides quick orientation: when activated, the pages are displayed small in an overview, so that you can find the places you are looking for more easily.
Optimized accessibility through easier support for error correction
Word 2019 for Mac includes new tools that enhance text to make it easier for people with limited reading and comprehension skills, in addition to the features already included and improved. And with Support Error Correction enabled, clicking the "Review" menu item suggests improvements that you can easily accept with a one-click. Internationally valid standards are also integrated, which were introduced for easier text comprehension for readers with disabilities.
Integrated translation function with the Translator
Whereas Word users used to have to leave the Word program when writing or reading foreign words or an entire text passage in another language and call up a web page via the browser to get the translation there, this is no longer necessary in Word 2019 for Mac: It is sufficient to select the relevant text with the cursor and activate the integrated translation function with automatic language recognition. The Microsoft Translator Word 2019 for Mac contains over 60 languages, 11 of which can be translated.
Freehand tool for spontaneously drawing diagrams
What's possible on touchpads or smartphones is now available in Word 2019 for Mac - with the new Freehand Drawing tool. To use the freehand tool, users don't need a pen or touch surface; they can also use the computer mouse to spontaneously select text or create sketches and formulas that can be further edited, moved, or copied.
For the freehand tool in Word 2019 for Mac, Microsoft provides several digital pens, including a pencil for drawing, a pen for writing, and a highlighter for highlighting. The tools are available in different pen thicknesses as well as 16 full colours and 8 effects such as rainbow, galaxy, lava, ocean, gold, silver and others.
Insert and edit scalable vector graphics
Word 2019 for Mac provides an extensive library of freely usable icons, pictograms, symbols, etc., including 3D images, for illustrating presentations and worksheets. The scalable vector graphics, also known as SVG (Scalable Vector Graphics) files, are particularly interesting because they can be resized, rotated through 360° or even edited in color without loss of image quality.
Using LaTeX in Word 2019 for Mac to create complex formulas
The formula editor integrated in Word is a versatile tool, but it reaches its limits when it comes to the representation of more complex formulas, such as those often found in scientific texts. The new Word 2019 for Mac now also supports LaTeX, the international Standard for creating professional-looking, comprehensive formulas that can be converted.
System requirements for using Microsoft Word 2019 on the Mac
The following specifications are required to install and run Word 2019 forMac on an Apple device.
Operating System: a valid version of one of the three current macOS operating systems
Processor: Intel
Working memory: at least 4 GB
Hard disk: min. 3 GB available storage space
Graphics card: 1,280 x 800 pixels
Buy Word 2019 for Mac as a standalone Office program from Wiresoft
MS Word for Mac is an integral part of a Microsoft Office for macOS. At Wiresoft you can - in contrast to many other software providers - also buy Word 2019 for Mac in the online shop as a stand-alone program instead of only as a component of the corresponding Office 2019. The Word program for Mac offered by us is a purchased version, which means: You do not enter into any subscription obligation which binds you to updates with costs. And with Word 2019 for Mac as a stand-alone program, there is no time limit on how long you can use it. Therefore, when you buy Word 2019 for Mac from Wiresoft, you save money in the long run. Especially self-employed people and smaller companies with only a small number of employees who do not want to use any of the other programs included in the Office apart from Word, the purchase of Word 2019 for Mac as a stand-alone program is a particularly inexpensive way to use the classic word processing software for business or private purposes. This single-user license is identical to the Word program that is included in Office Suite 2019 for Mac.
Not only Word 2019 for Mac, but also all other Microsoft software licenses, which you can buy in the Wiresoft Software Shop for macOS, are always original Microsoft Single User full versions. They mostly come from volume licenses or may already have been used. However, this does not put you at a disadvantage: As a serious software dealer, Wiresoft does not offer test versions of the Microsoft software that are valid for a limited period of time or that can be used with restrictions.
This gives you the guarantee that every software product you purchase from Wiresoft can be used by you fully and legally after purchase, even such "used" programs, since the software was uninstalled or deleted by the first buyer at the same time as it was sold to Wiresoft and is therefore 100% usable again. To be on the safe side, all these license products are thoroughly checked by Wiresoft before resale to ensure that they can actually be used.
You can also benefit from our competent advice via e-mail, telephone and chat if you have any further questions regarding the purchase of Word 2019 for Mac or any other Office software.
Bewertungen lesen, schreiben und diskutieren...
mehr
Customer evaluation for "MICROSOFT WORD MAC 2019"
Write an evaluation
Evaluations will be activated after verification.