Microsoft SharePoint Server 2016: A platform for collaboration and productivity
Introduction to SharePoint Server 2016
Microsoft SharePoint Server 2016 is a powerful platform specifically designed to meet the collaboration, file management and information sharing needs of organizations. With SharePoint Server 2016, organizations can increase productivity by providing employees with tools for effective collaboration and easy access to the information they need.
What's new in SharePoint Server 2016?
With SharePoint Server 2016, Microsoft introduced enhancements to provide users with a more seamless and integrated experience. This includes improved hybrid capabilities that bridge the gap between on-premises servers and the Microsoft Office 365 cloud.
Core features of SharePoint Server 2016
Enhanced collaboration
SharePoint Server 2016 promotes team collaboration with shared workspaces where users can work on documents simultaneously and share information in real time.
Hybrid configuration options
One of the most important new features in SharePoint 2016 is the ability to link on-premises installations with online services, allowing users to benefit from the advantages of both worlds.
User experience and administration
New user interface
The user interface has been simplified and aligned with the online versions of Office 365, enabling a consistent user experience across different platforms.
Improved search functions
Search is smarter and delivers more relevant results, making it easier for users to find the information they need to get their work done efficiently.
Security and reliability
Robust security
SharePoint Server 2016 sets new standards in terms of security with features such as MinRole architecture, which enables specific server role assignment, and Zero Downtime Patching, which increases the availability of services.
Compliance tools
For organizations that rely on compliance and data security, SharePoint 2016 offers improved monitoring and reporting capabilities.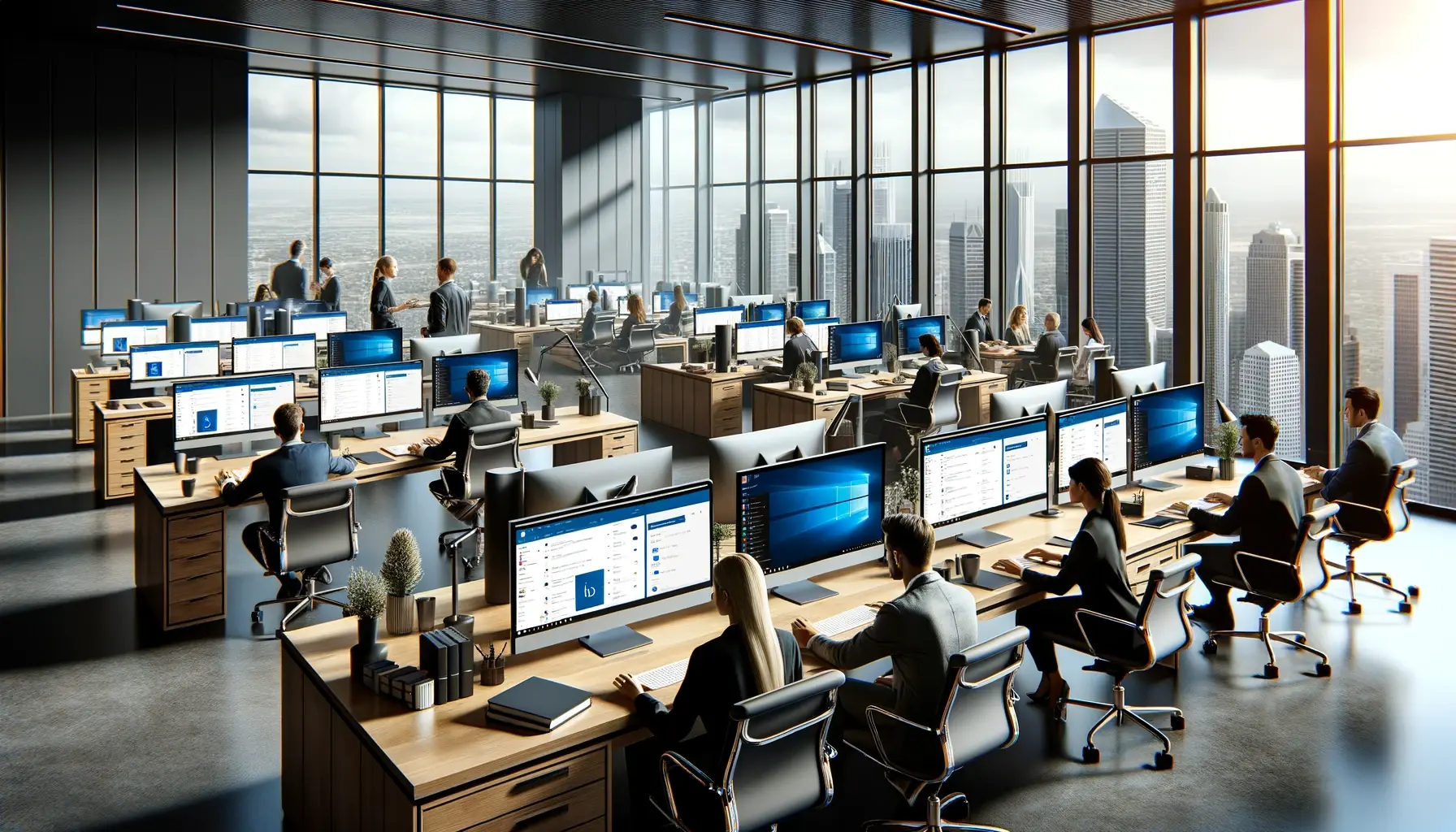 Conclusion: Why choose SharePoint Server 2016?
For organizations looking for a stable and secure on-premises collaboration solution, Microsoft SharePoint Server 2016 is a platform that supports modern ways of working and integrates seamlessly with existing IT infrastructures. With its improved usability, hybrid capabilities and comprehensive security features, SharePoint 2016 helps organizations work more efficiently and collaboratively.